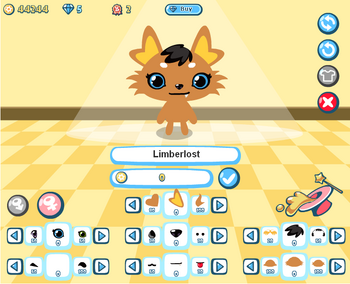 In the salon, you can change the appearance of your pet. for a small amount of coins, you can change its eyes, nose, mouth, eyebrows, ears, color, head shape, gender, name and the miscellaneous detail on its face.
When you first start playing and create your pet, you do not need to pay to change its features, however any changes you make after that will cost you coins.
Facial features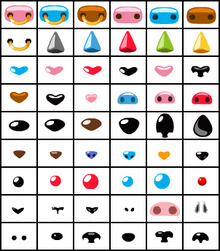 Ad blocker interference detected!
Wikia is a free-to-use site that makes money from advertising. We have a modified experience for viewers using ad blockers

Wikia is not accessible if you've made further modifications. Remove the custom ad blocker rule(s) and the page will load as expected.